Galactic soccer comes to Moo Lander's Mooltiplayer
The talented Sixth Hammer team keeps bringing more unique fun action to Moo Lander! Their latest mooltiplayer mode is called "Galactic Mooball" and it brings the magic of soccer to the Mooltiverce of cosmic milk and universal cows.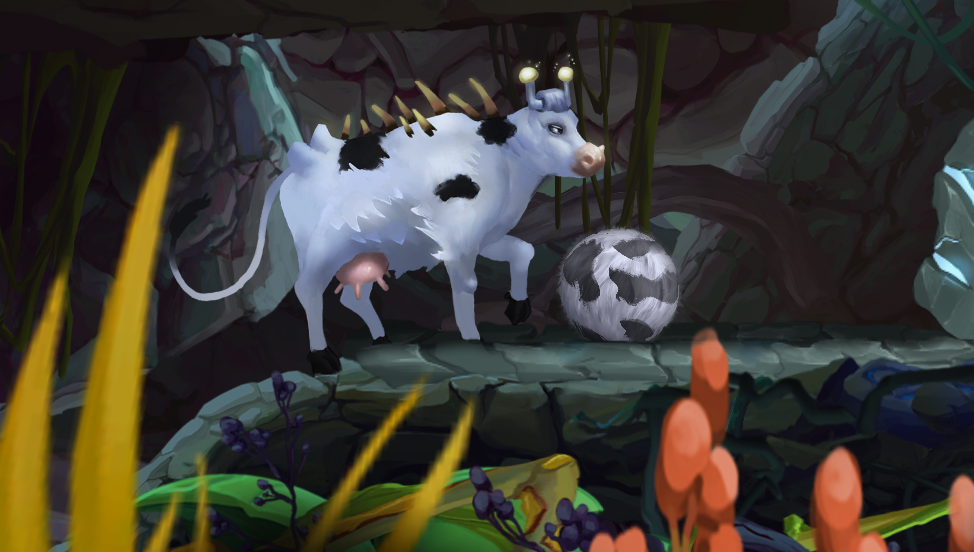 The fantastic Euro soccer tournament 2020 may have come to pass, but in the world of Moo Lander, the football action is just beginning. We present to you our newest mooltiplayer local co-op mode – "The Galactic Mooball". Choose your team, choose a Lander or a Mighty Cow, and get to the scoring! You have three minutes to score as many goals as possible, on some pretty crazy arenas with environmental obstacles, devices and treacherous terrain. The milky ball of bouncing milk-particles is yours to dominate.

So how exactly does this work?
Here are the simple steps of The Galactic Mooball:
Step 1 – choose a side – pick your team and there will be an automatically generated Galactic Team! LiverMool, Cowselona or Moonchester United are just several of them.
Step 2 – choose a race – decide whether to play as a Lander or as a Mighty Cow. Remember, both races have a unique approach to the Mooball in terms of move sets. The combinations can be several – a team of two Cows, a team of two Landers, or a mixed one with one Cow and one Lander.
Step 3 – choose an arena – currently there are six distinct Mooball arenas to choose from, each with its completely different feel and style of play. More arenas are planned down the line for future Mooball seasons.
Step 4 – get to the kickin'! Start your game, you have 3:00 minutes to score more pints than the other team.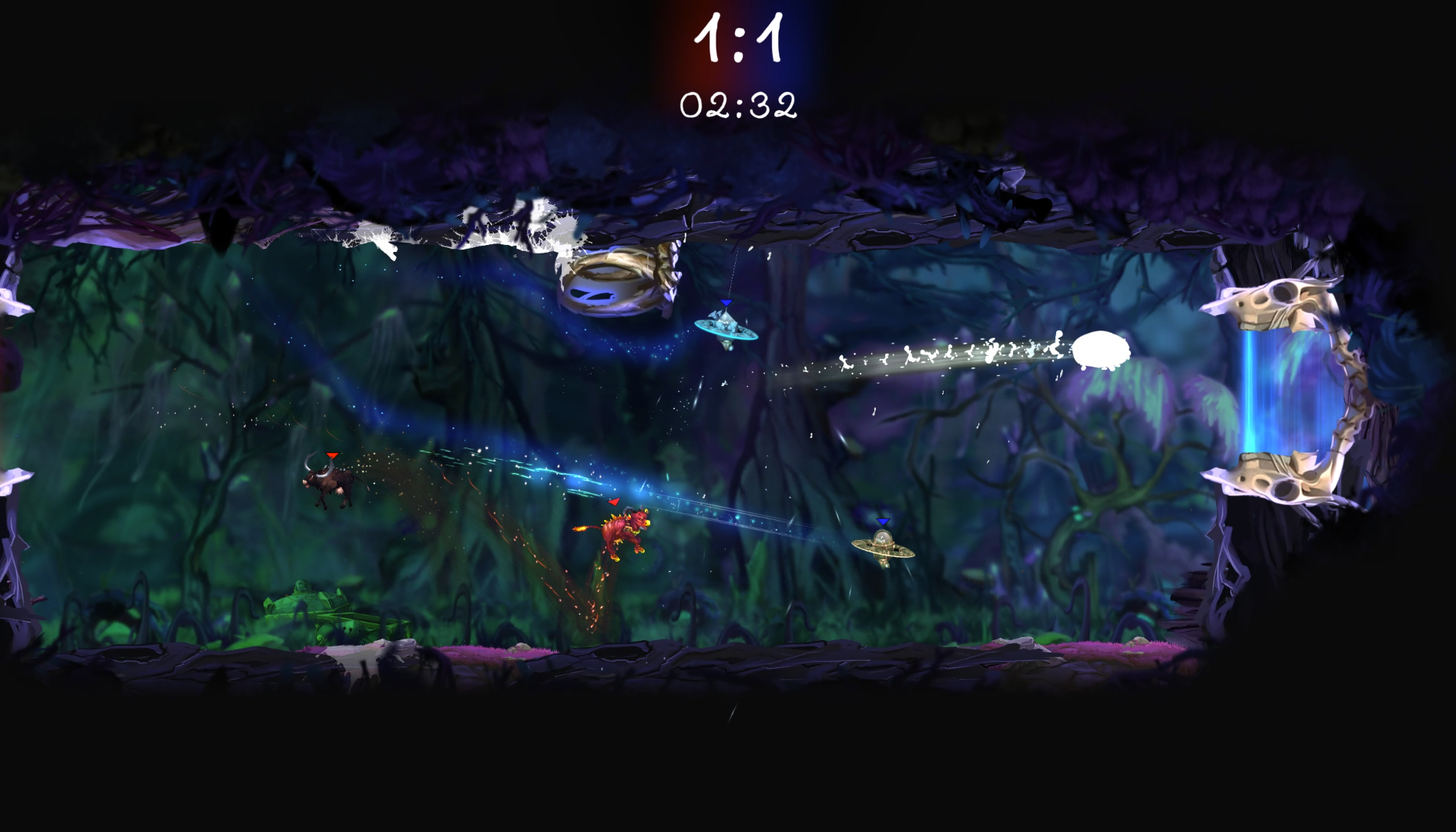 PAX Online.
We are extremely happy and exited to announce that we will be showcasing Galactic Mooball at this year's PAX Online (15-18 July) gaming event! It will be an exclusive showcasing, so we have chosen our most trusted and passionate streamers to help us out. Watch us at PAX Online, see how gamers handle the new mooltiplayer more, give us feedback, be part of the show.
Galactic Mooball brings the best Landers and Mighty Cows together to clash against each other in the playing field. Do you have what it takes to be a Galactic Mooball champion? Join us in our discord channel if the answer is "yes": Discord.
Free demo for everybody!
As dedicated game developers and passionate gamers ourselves, we know the value and importance of a free game demo! So we want to present to all of you – our friends, fans and supporters, with the chance to experience the adventure that is Moo Lander. Both our personal adventure, and (we hope) yours as well. And remember – there is a cow level, be part of it! Download our free demo on Steam and try our cool game for yourselves.