There is no Cow level?
Moo Lander is a 2D platformer with lots of environmental puzzles and resource management. You take control of the Lander – the last hero of а dying cosmic civilization. Your mission is to locate and obtain enough milk – the most important energy source in the universe. The milk itself is found only on the ancient planet of the Mighty Alien Cows. Doing battle with those great beasts yields you the precious milk – a much needed element for your quest!
A story about the milk
It is all about the milk! The purest and most powerful energy source, rivaled only by the brightest hyper-novas, the milk has been lost after The War with the Annunaki! Without it your civilization is left on the brink of extinction – so you take the only left interstellar spaceship on a mission to recover an ancient device. This device is believed to be able to produce infinite amounts of milk. Can you get the job done on time? The fate of the Landers is in your hands!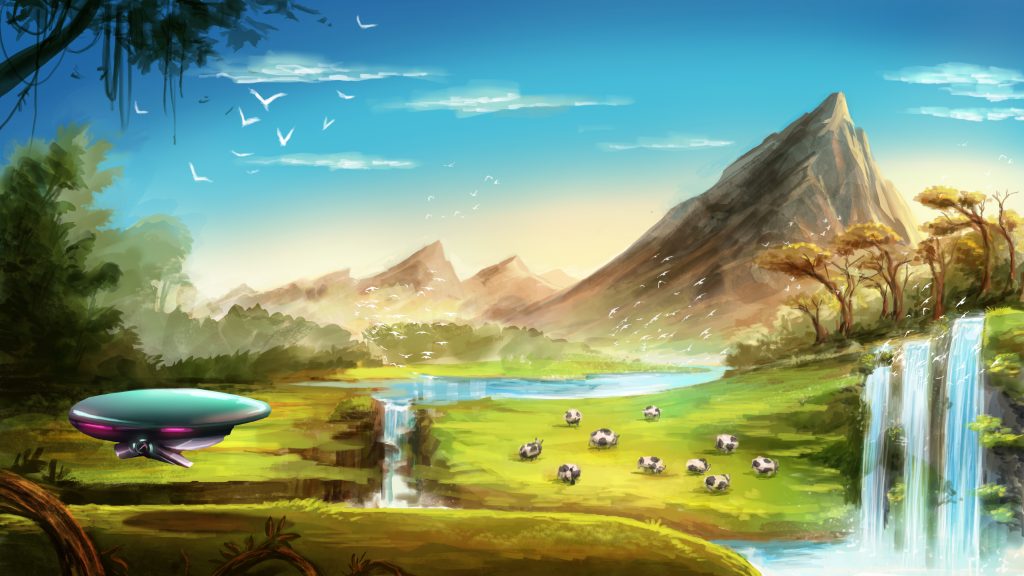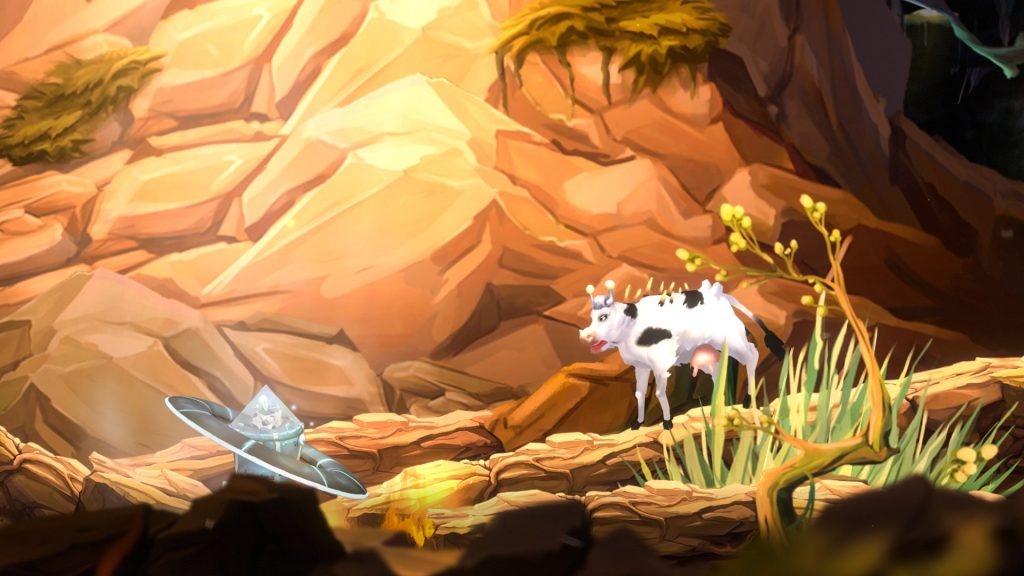 Tame the mighty cows
As you progress through the game, over 20 different types of Mighty Cows will stand in your way. These powerful bosses will threaten your mission. We have developed an advanced Cow AI and you will need to master your skills in order to match their superior intellect! Every single cow boss has its unique attack patterns, abilities and strategies. A cosmic challenge awaits you, Hero of The Landers!
It's An Action RPG
Gain experience with every enemy defeated, unlock new abilities, equip special arsenal as you progress further, deploy different ship camouflage modules. Gather the milk resource as you go and upgrade everything! Manage this resource carefully to stay alive and be up to the challenge of Moo Lander!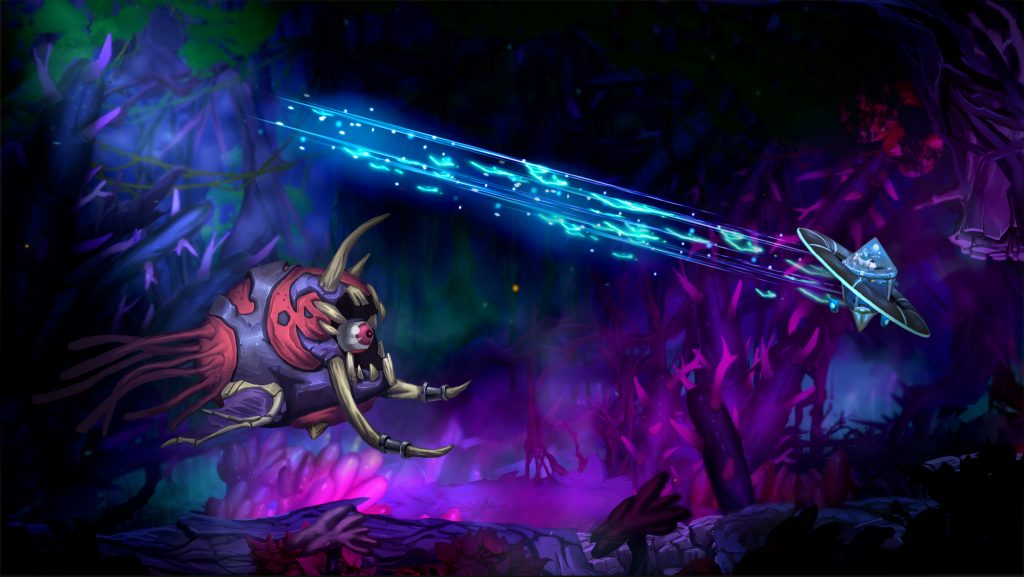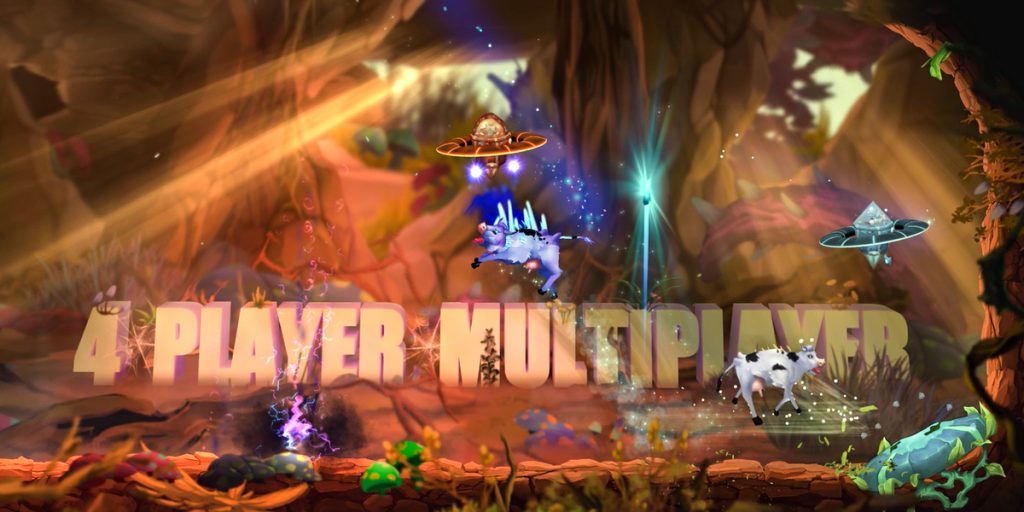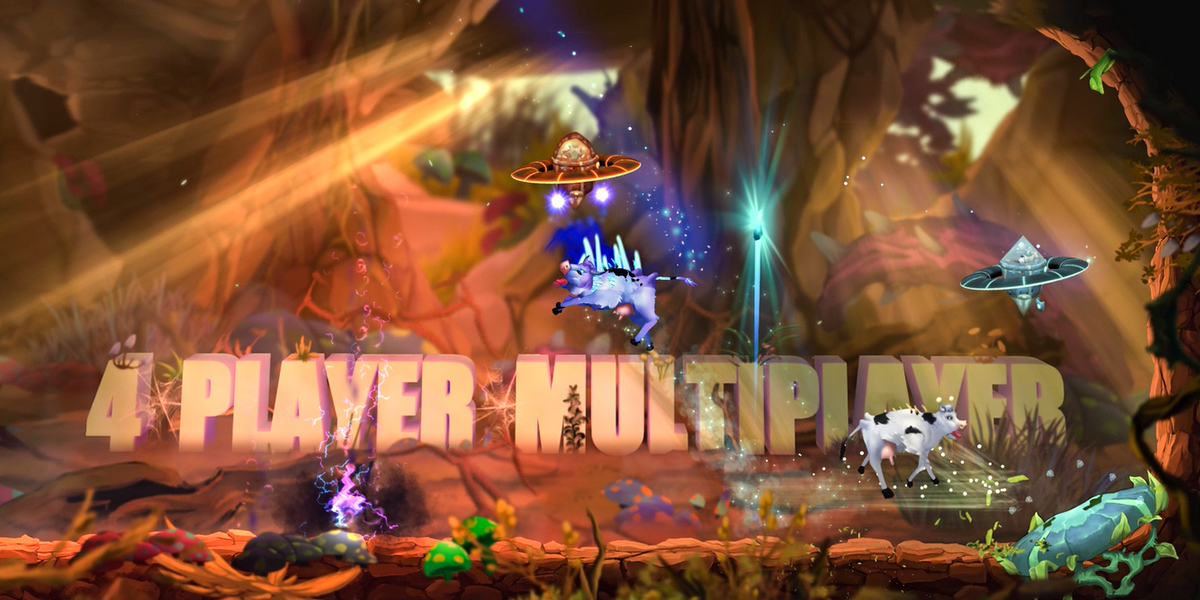 Four-Player Couch Multiplayer
Get your family and friends together on that big couch and have lots of fun with Moo Lander's couch co-op multiplayer. Over 4 different modes to play, including Lander vs Lander and Lander vs Cow. Which means – you can even play as a Mighty Cow! How cool is that?
Take control of the Mighty Cows and go up against the heroes of the story. Try and protect your Milk from the Landers! Fight with your friends against our powerful Cow AI, enjoy brutal PvP combats, jump into fast-paced cow chases or team up against our intelligent enemies.
Alone in an alien world
Moo Lander's story explores the adventures of the last Hero of the Landers and his trusty AI – Hamilton! Be part of this adventure, experience epic plot twist and uncover the secret of the Mighty Cows. Enjoy the beautiful environments of the game – all handcrafted with passion and devotion, and listen to amazing music along the way. With branching dialog choices and optional action paths, you – the player, are in control of the fate of an entire civilization!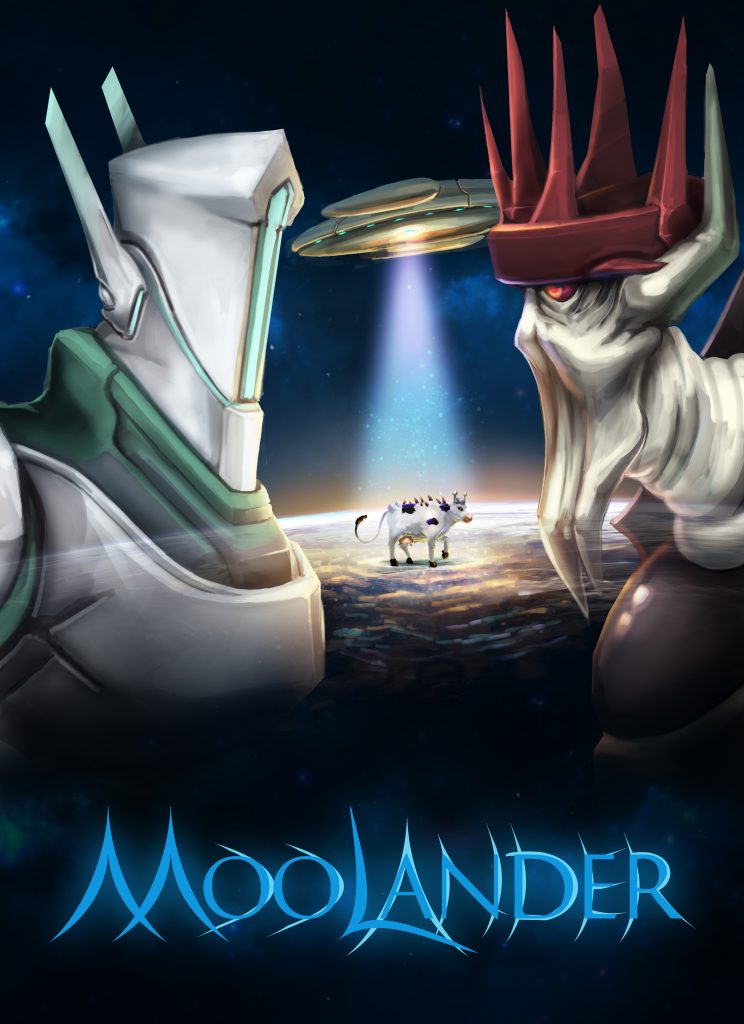 Everything is hand-crafted