Win cool prizes in The Galactic Mooball competition!
To celebrate our most successful multiplayer mode – The Galactic Mooball, and Moo Lander's participation in Gamescom 2021, we have prepared something truly unique! Presenting – the first ever Galactic Mooball global competition.
In order to make this happen, we are integrating leaderboards to Moo Lander's special multiplayer mode, along with points system to see which Landers (or Cows) will score the most goals. Let's dive into the details below.
When do we start?
The Galactic Mooball competition will be held exclusively during this year's Gamescom!
COMPETITION START: 25th of August
COMPETITION END: 29th of August (included)
Between these two dates, our free Steam demo will be updated with this cool new multiplayer mode, which is basically a soccer simulation, but with cows and flying spaceships. You will earn points for each goal scored. As these points accumulate, the leaderboards will take shape with the Mooball champions on top!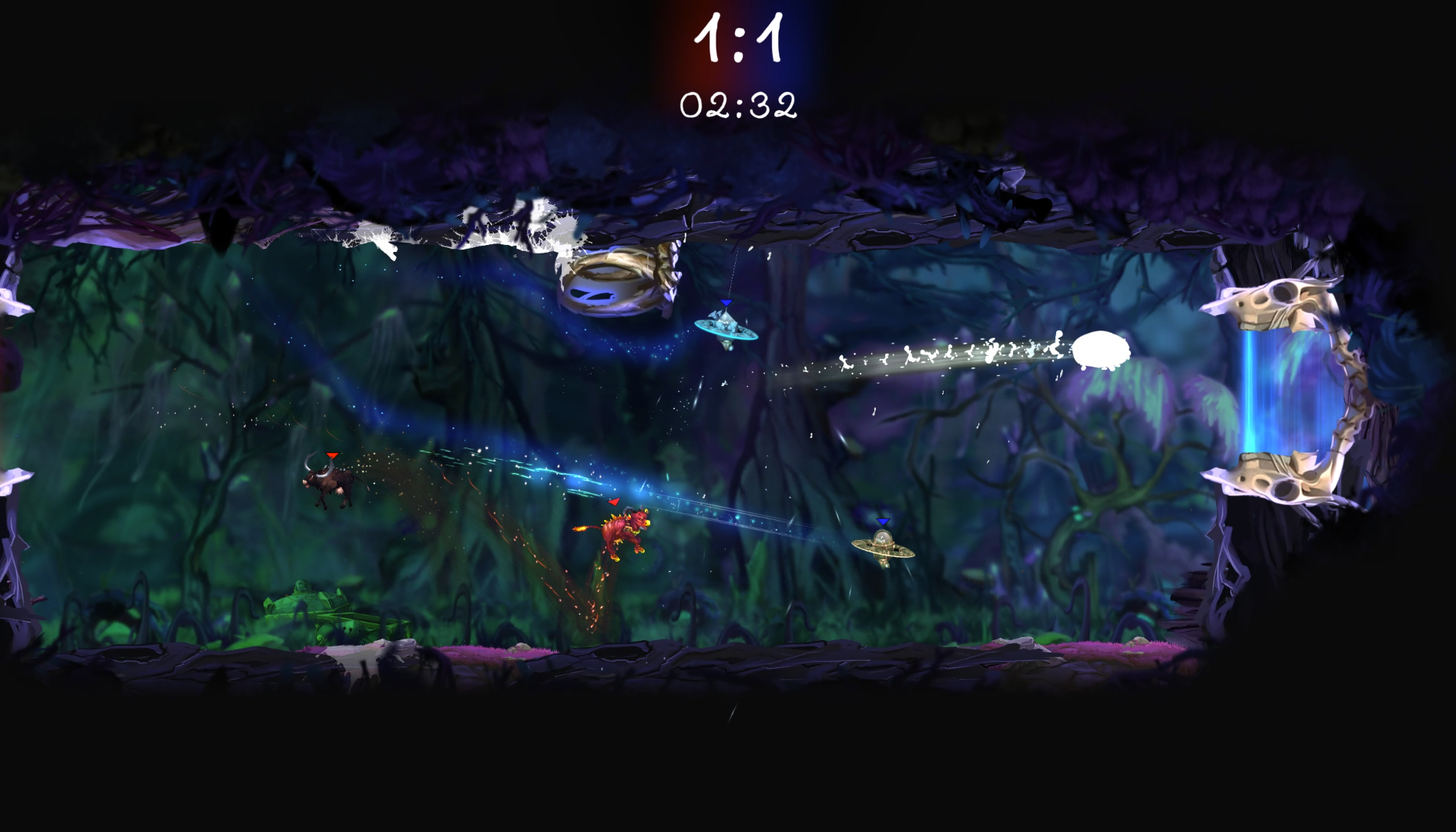 How to participate?
Participation in the Galactic Mooball global competition is simple as one, two, three:
Download Moo Lander's

free Steam demo

and install.

Get a gamepad ready.

In the

Mooltiplayer

section, select the

"Galactic Mooball"

option.

Start scoring goals with your friends, either locally or via

Steam Remote Play

.
Every scored goal will earn you points in our leaderboards, which will be situated in the game's website.
IMPORTANT NOTICE:
For local co-op play only! In the character's screen, all participants MUST RENAME their respective character and USE THEIR STEAM NAME as a username. Otherwise results will not be valid. Names are CASE SENSITIVE: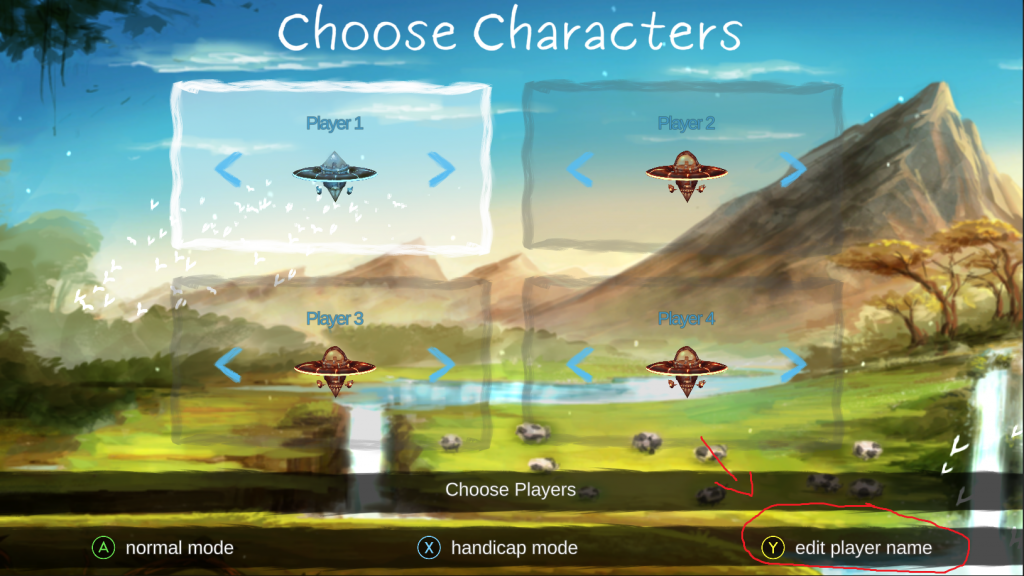 The Prizes.
If there's a competition, then there would be prizes as well! In Moo Lander's first global Galactic Mooball event, we've prepared substantial prizes for the top five leaderboard players. All of the 5 winners will get a key for the Extended Demo so they can continue playing Galactic Mooball as well as the future multiplayer modes after the competition ends. Along with this, here are the other prizes:
1st place – A special Moo Lander T-Shirt + 25€ Steam Gift Card
2nd place – 25€ Steam Gift Card
3rd place – 10€ Steam Gift Card
4th place – 5€ Steam Gift Card
5th place – 5€ Steam Gift Card

Choose your side!
The Galactic Mooball multiplayer mode requires you to choose one of two sides – either The Landers or The Ancient Mighty Cows. These two factions have their own playstyle and abilities – The Landers handle the ball with The Milk Saber and are airborne the whole time, whereas the Mighty Cows stomp in front of them to tackle the ball, but are mostly grounded (which doesn't mean they are helpless!).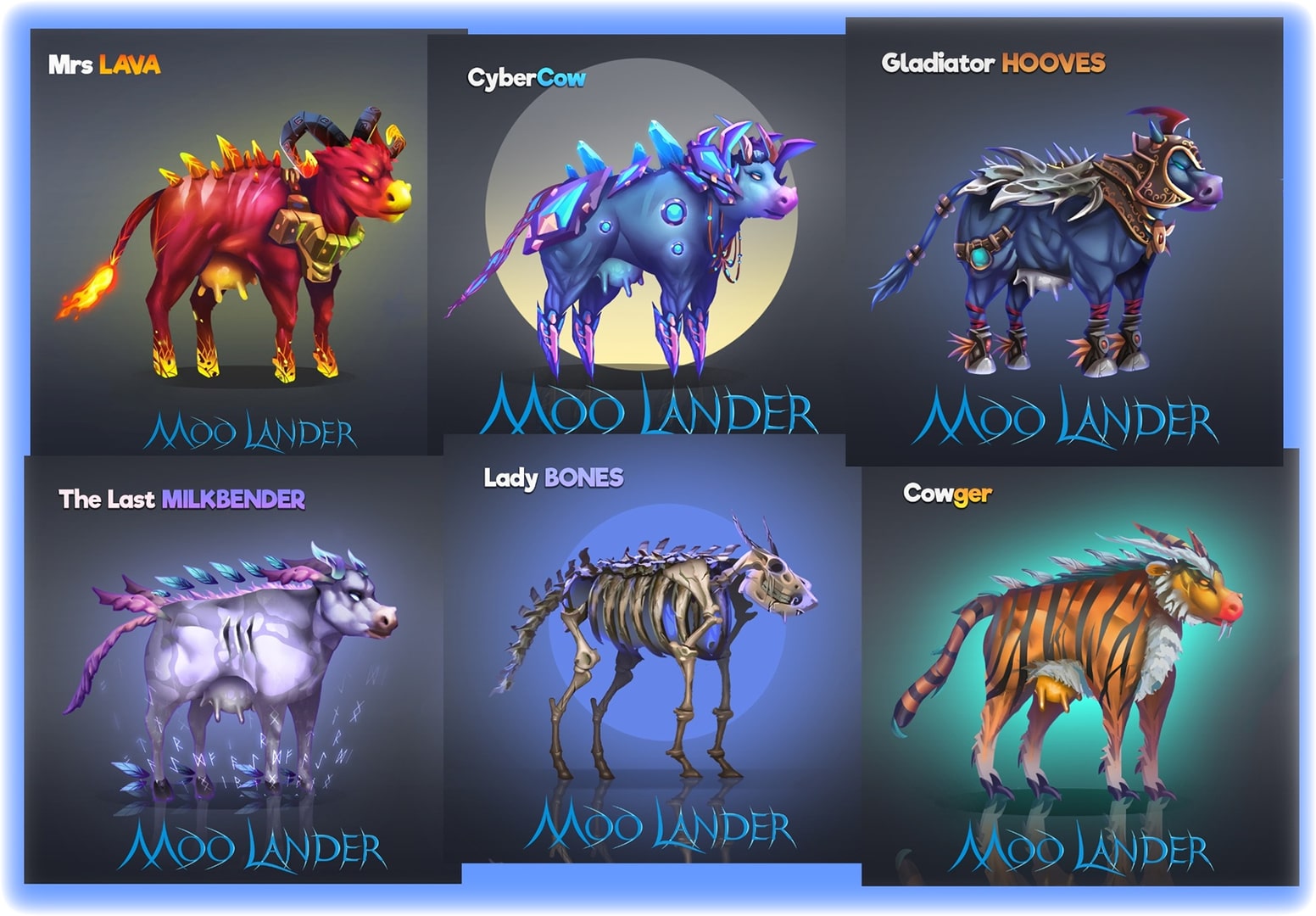 Choose your arena!
Of course, every good galactic sport needs its own fantastic arena. You have a wide variety of different Galactic Mooball arenas, each with its unique terrain, environmental mechanics and obstacles. And to boot, we've added over 20 different soccer balls, each with a preset of distinct physical properties. All this guarantees that every single Galactic Mooball match will be a one of a kind experience!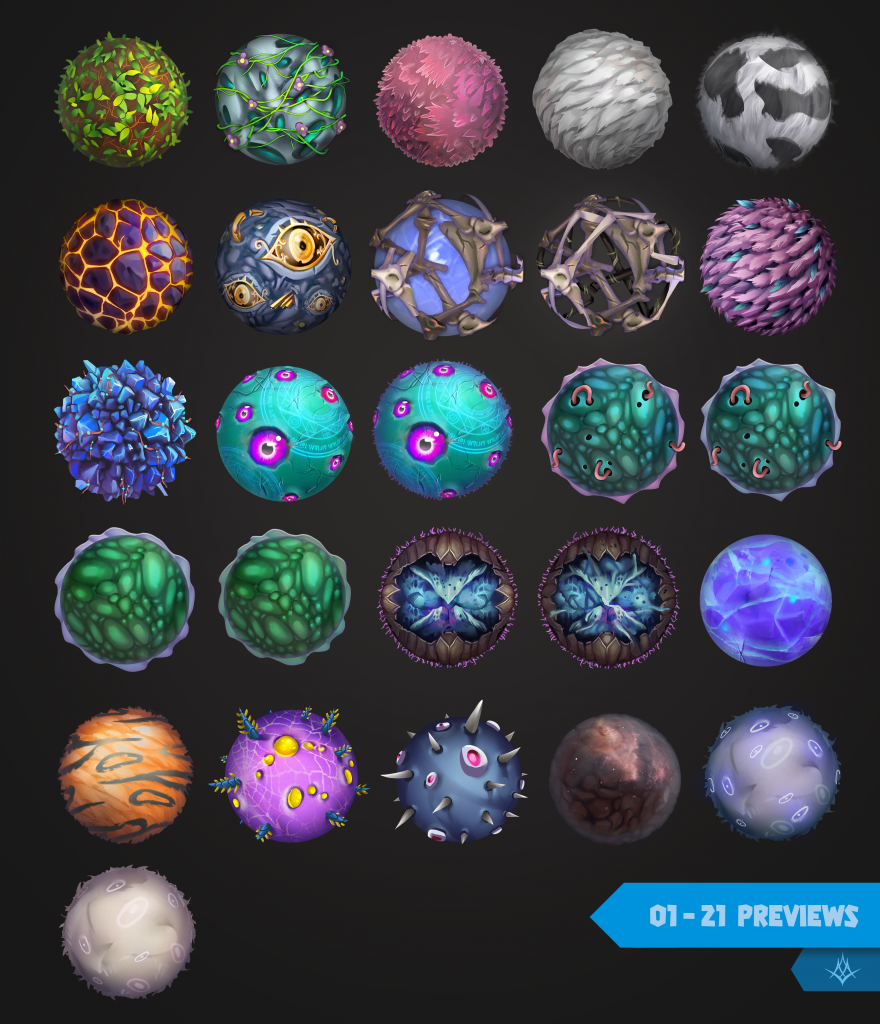 Time to Moo ball!
Join us in our exiting adventure that is The Galactic Mooball Competition – play against your friends, test your mooball soccer skills, earn points and win rewards. Starting the 25th of August, only during Gamescom 2021, cosmic milk and mighty cows will await you in Moo Lander's first ever global competition! And with your help, we can make this an Moolympic sport 😉