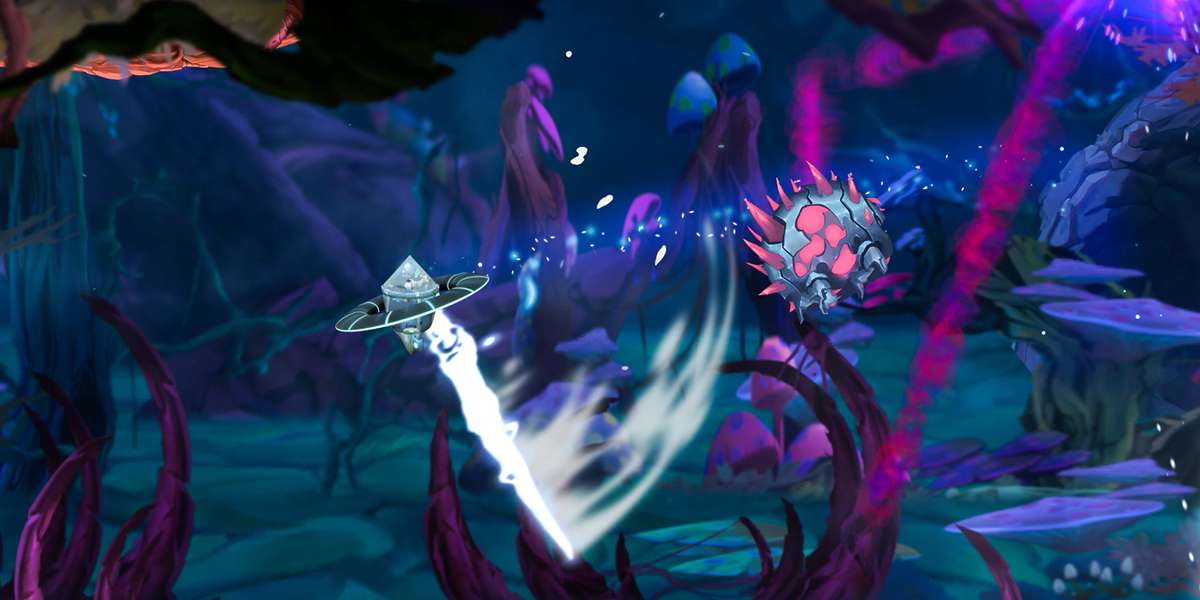 Lander tech explained – The Mooriken and The Milk Saber
In the earliest days of Lander civilization, the landers themselves were primitive folk, humbled and in balance with the cosmic nature of things.
Long before technology, spaceships, interstellar travel and universal truths, The Landers discovered milk in its purest form – The Ancient Mighty Cows! No one knew where and when the first contact was made, but the fated meeting between the two species was a fact.
And so the Landers started harnessing the cosmic milk, and in the process – manipulate it with willpower and wisdom alone. They learned how to concentrate the milk particles into high density single points in space, then release them with maximum velocity. The power from this process is shaped in the form of a milky white disc, spinning on its axis with incredible speed. The first of the Lander's non-technological weapon – The Mooriken, would be later perfected using technology and implemented into their spaceships as a primary milk-based weapon.
The greatest achievement in the field of milk weaponry is not the Mooriken, but the Milk Saber! Landers found out that a strong willpower can harden milk into indestructible matter which can slice through anything and not fall to decay and destruction. And so the milksmiths used their minds to carve out a blade of pure milk, and they called it – "The Milk Saber".
Both these ancient milk-weapons have been long implemented into the spaceships of the heroes of Landers' great civilization. Who knows what is to come?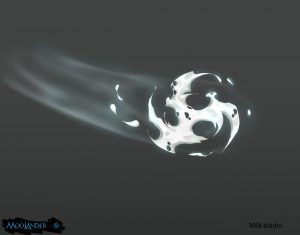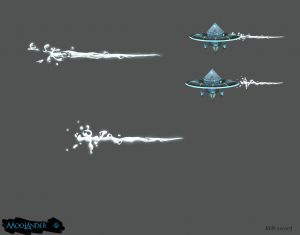 You can try both The Mooriken and The Milk Saber in action right now! Just head to our Steam page and download the free demo here – Moo Lander. Or you might want to know more about The Ancient Mighty Cows – here! For a complete overview of the Milk Arsenal, head over to this blog post. Or you can just continue browsing our site, discovering the wonderful world of Moo Lander at your own pace.