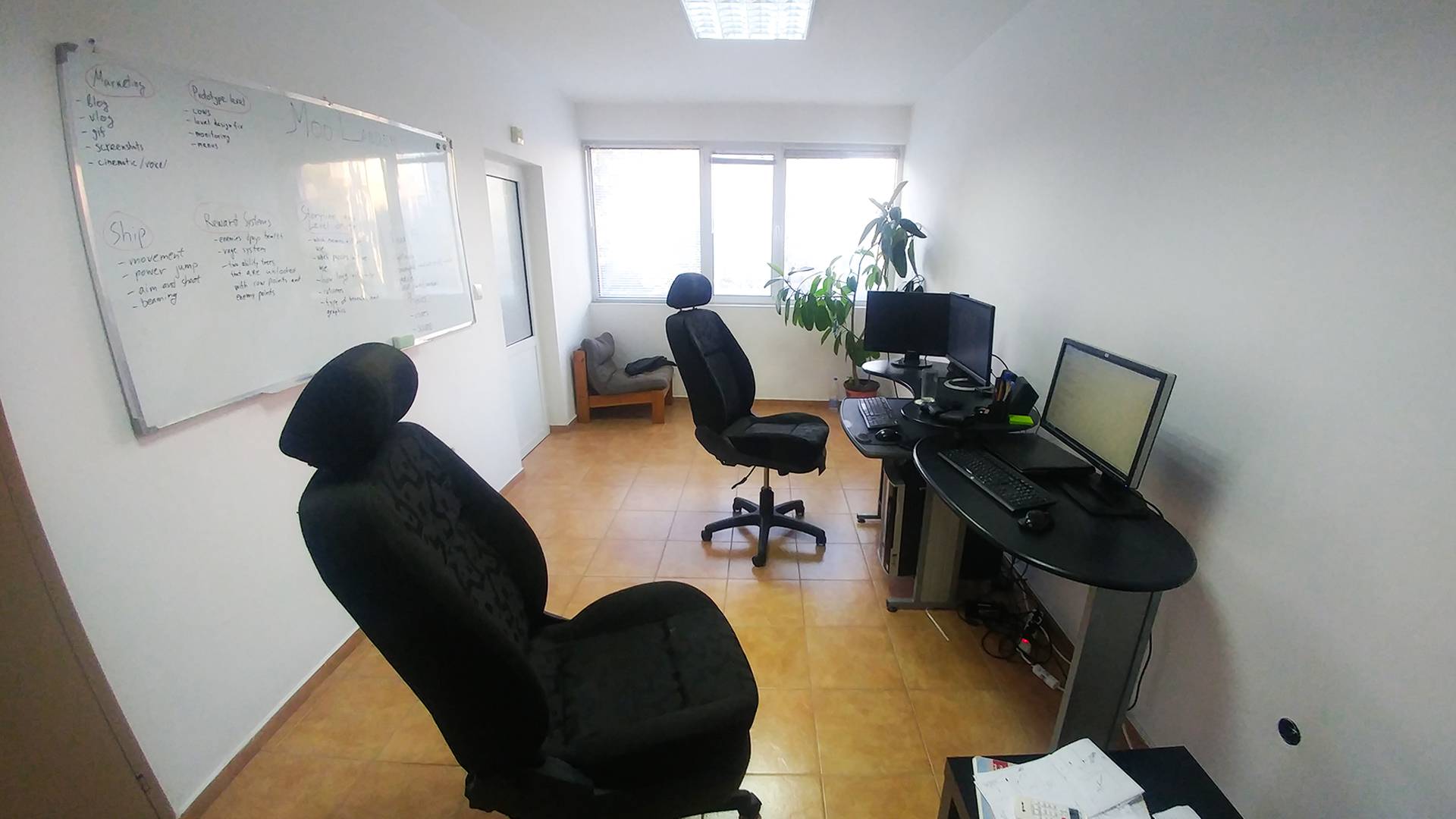 Vlog: Our new office!
Good news! We finally found some time to make a video for you guys!
We haven't posted much in the last couple of months but we were working on a couple projects for clients in the summer and then we moved to our first office. Yeah! We are super excited about it and we feel much more motivated now. We got more consistent and concentrated in our work and we are managing to get the work done faster than before.
Here you can take a look at the new video:
Currently we are working hard at improving our cows, but we will talk about this in our next vlog 🙂
Our artists have designed us a new ship and is looks much more better now! We cannot wait to show it to you but first we have to finish the programming part.
Stay tuned for more info – soon we will post some more concept art sketches and cool animated enemies!