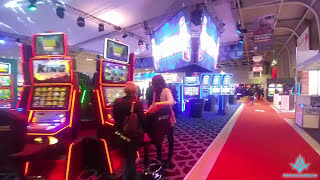 Vlog: BEGE Expo 2017
We went to the Gaming Startup Challenge which is part of BEGE Expo 2017 to present and show Moo Lander. The event was held in the Inter Expo Center in Sofia, Bulgaria on 22-23 November 2017.
We made a presentation about the game in front of the audience. We also did a live demo of the game in our booth so everyone had their chance to play the prototype of Moo Lander.
This is the vlog we made from the event:
The people really enjoyed playing the game which made us super happy and motivated. If you want to try the game in the comfort of your home you can drop your email here and we will send it to you on 20th December!
And we have a couple of images from the event as well: