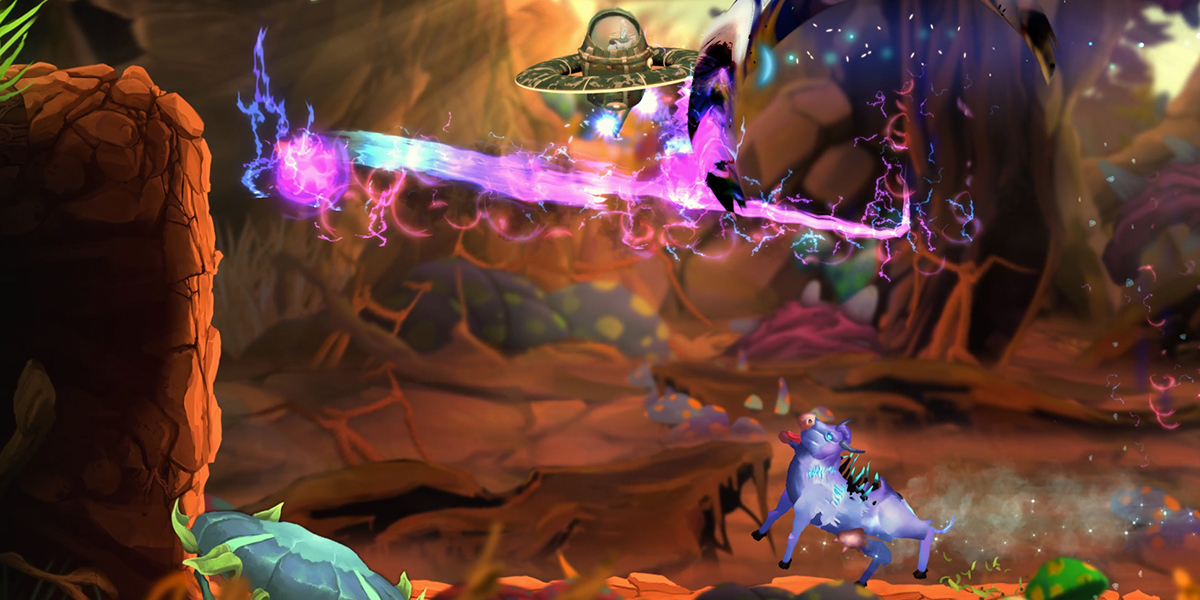 Moo Lander – get to know the Cows better (part 2)
Meet the Ancient Might Cows!
There are over 20 absolutely unique cows in Moo Lander! You will meet every single one of them and learn their patterns, story, behavior and personality. So in other words – there are a lot of cow species for you to explore – twenty crazy interesting bovine warriors, each the last of its kind.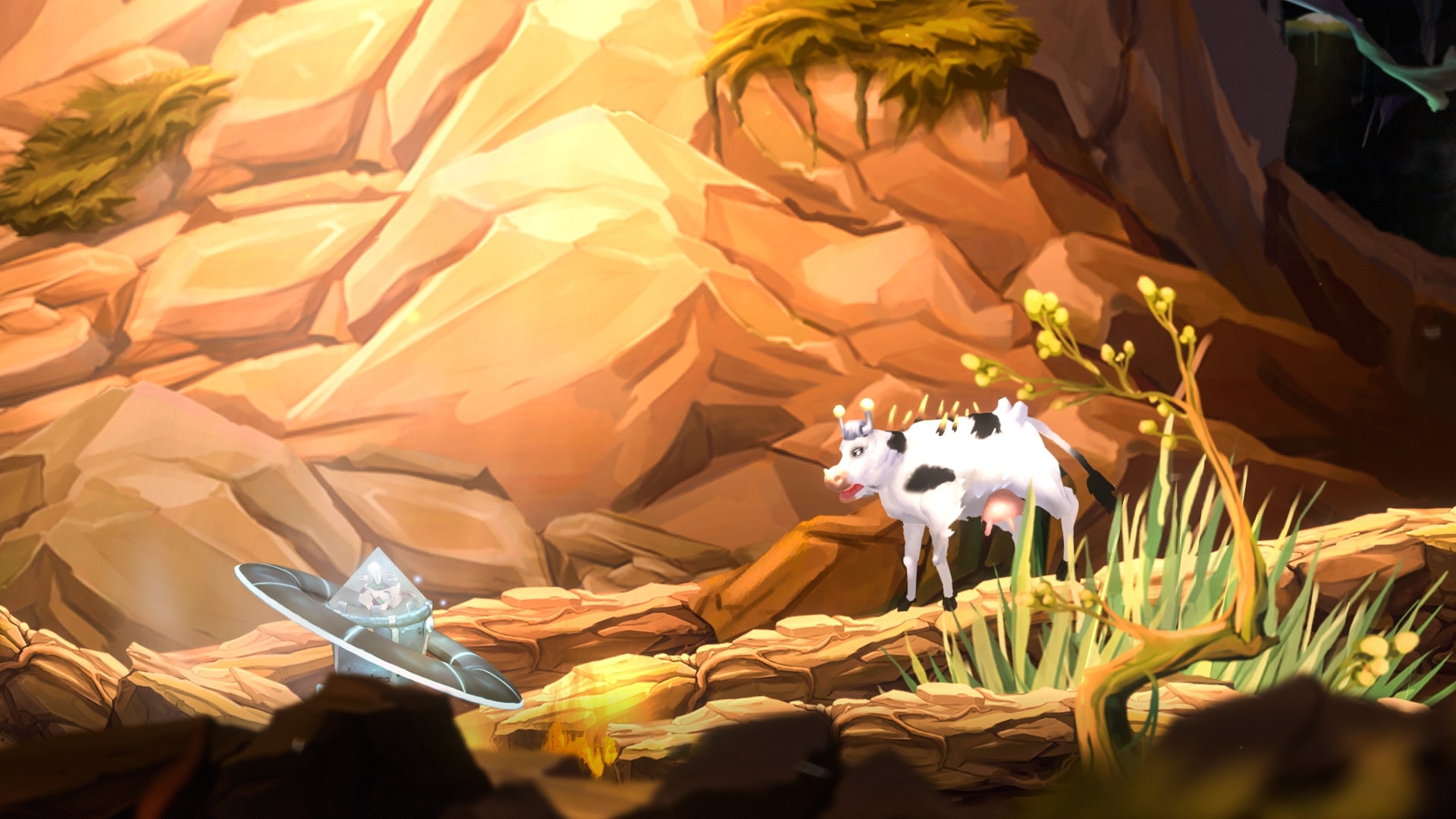 So let's dive in into the cooler details!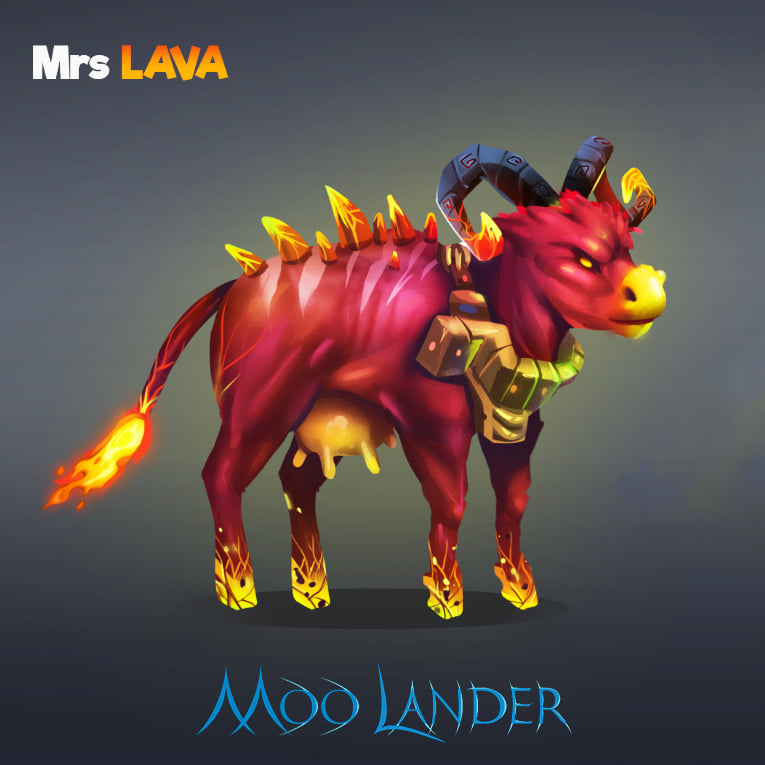 Mrs Lava
This Mighty Cow will light you up! Searing spit and giant fire pillars are her specialty, be extremely careful how you handle this hot girl.
Granny Toxic 
A cow that has spent a little too much time in a toxic environment! She will spawn different helpers to tackle you from all sides.
Be on your guard at all times when you face Granny Toxic!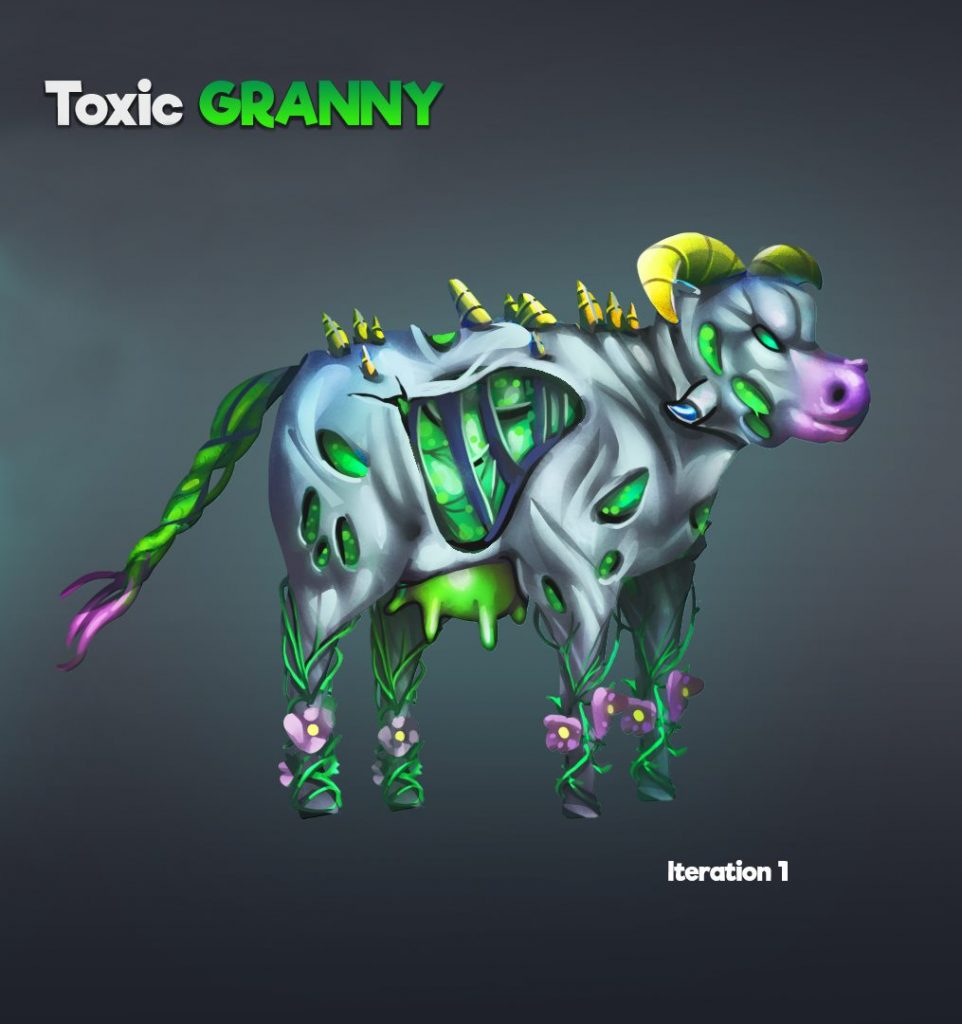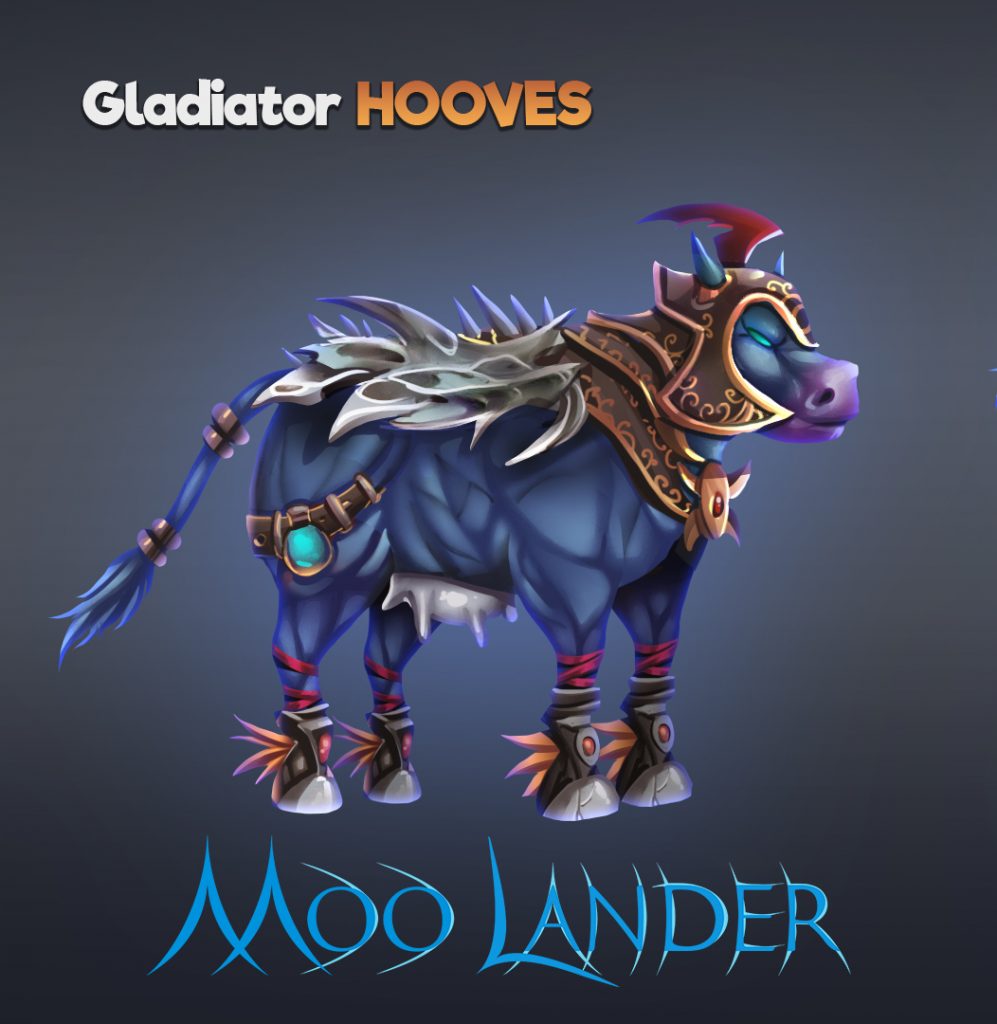 Gladiator Hooves 
Armored bovine with deadly hooves and incredible durability. This bad girl's stomp is double the pain compared to all other cows.
Do not get caught under the Gladiator's Hooves!
The Last Milkbender
This Cow literally bends the milk to her will! She can milk glide, use The Mooriken and The Milk Lase…
What chances do you have against The Last Milkbender?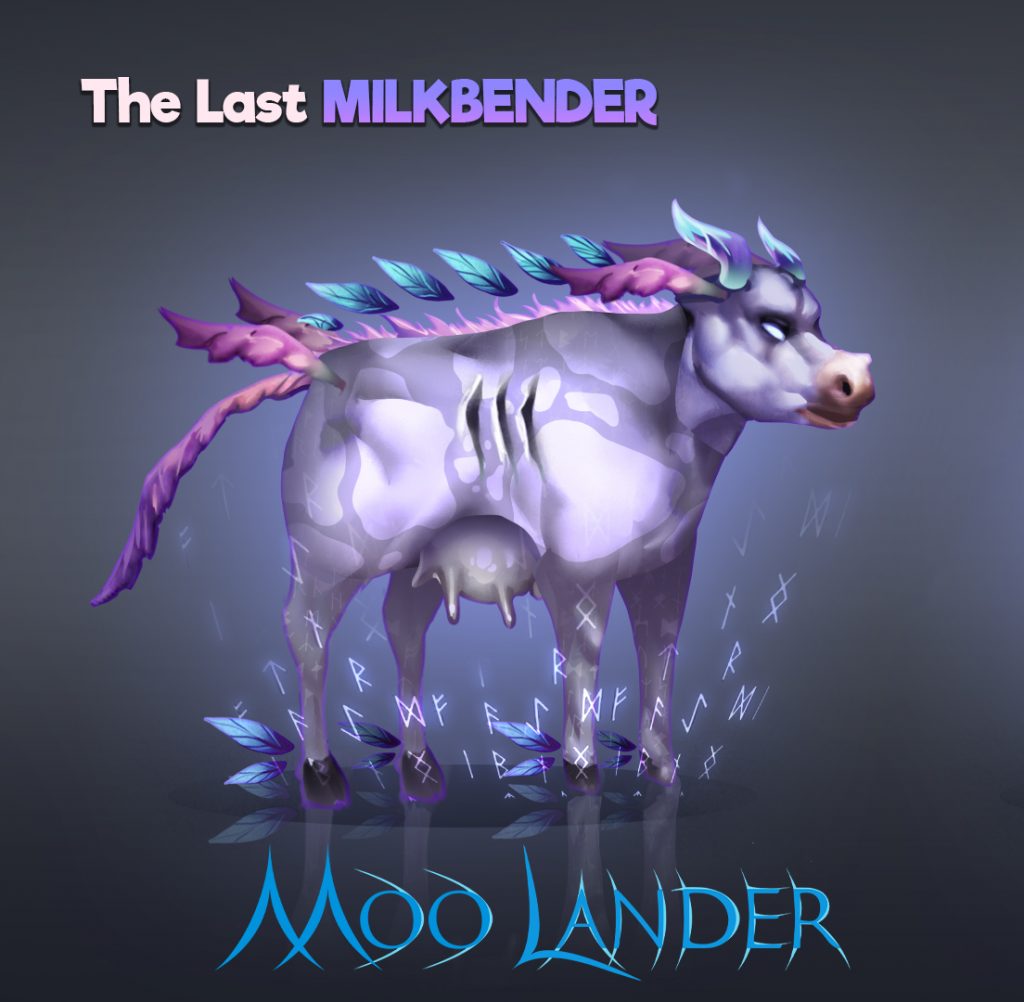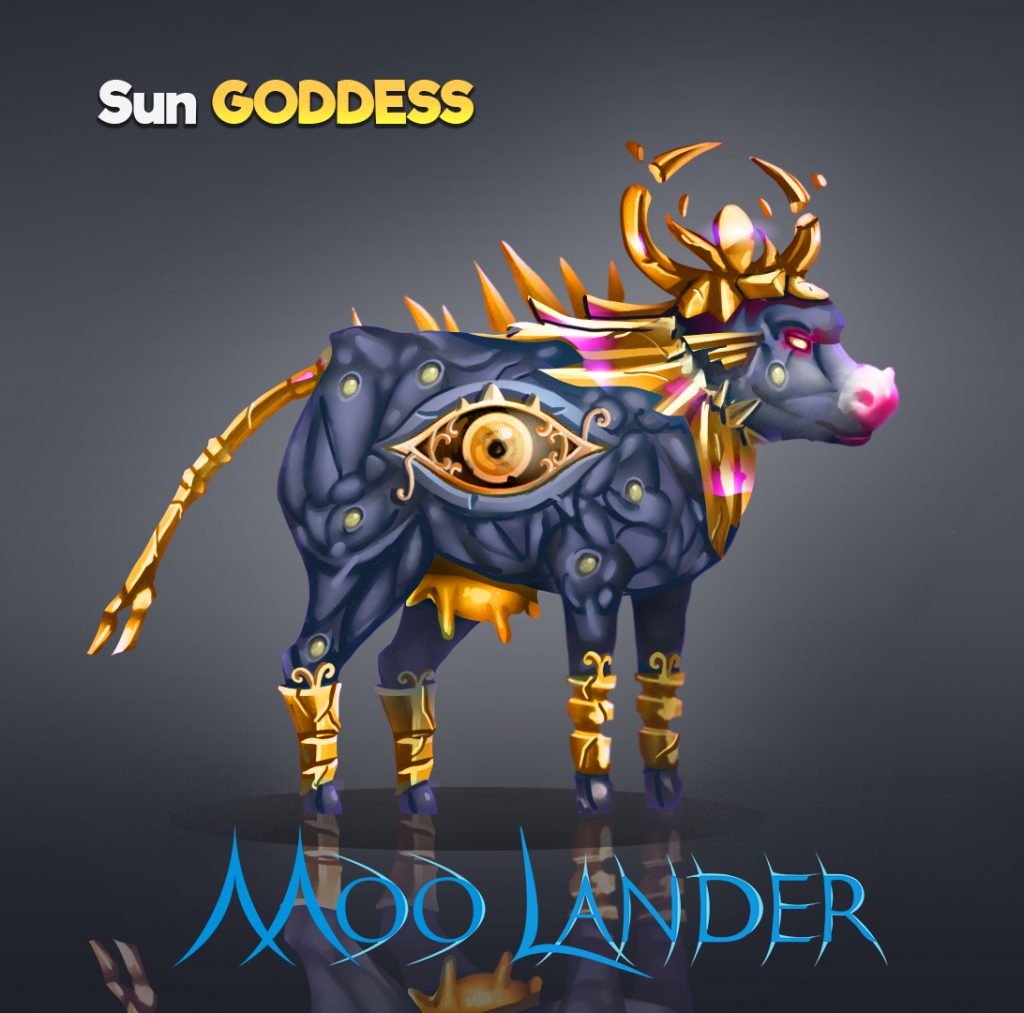 The Sun Goddess
 In times long forgotten, maybe the cows had their own goddess… Maybe she could burn so bright as to become a super-nova and do a truly large sun blast in a large radius around her?
Maybe you should not dismiss the possibility of a Cow Goddess…
The Cowger
A peculiar mutation or an unlikely crossbreed between two dangerous species? We will never know, but we do know that The Cowger is faster, deadlier damage dealer and a higher jumper.
Mind your surroundings at all times for this hunter!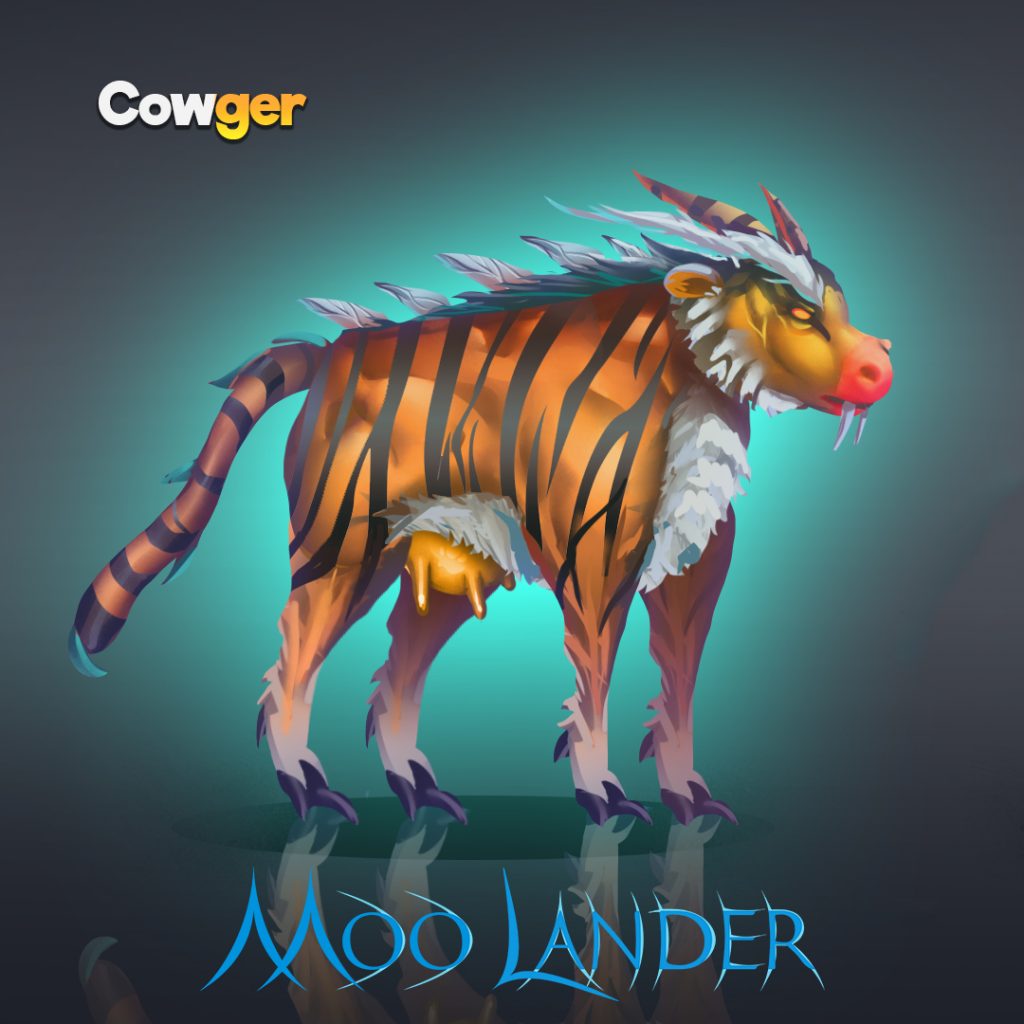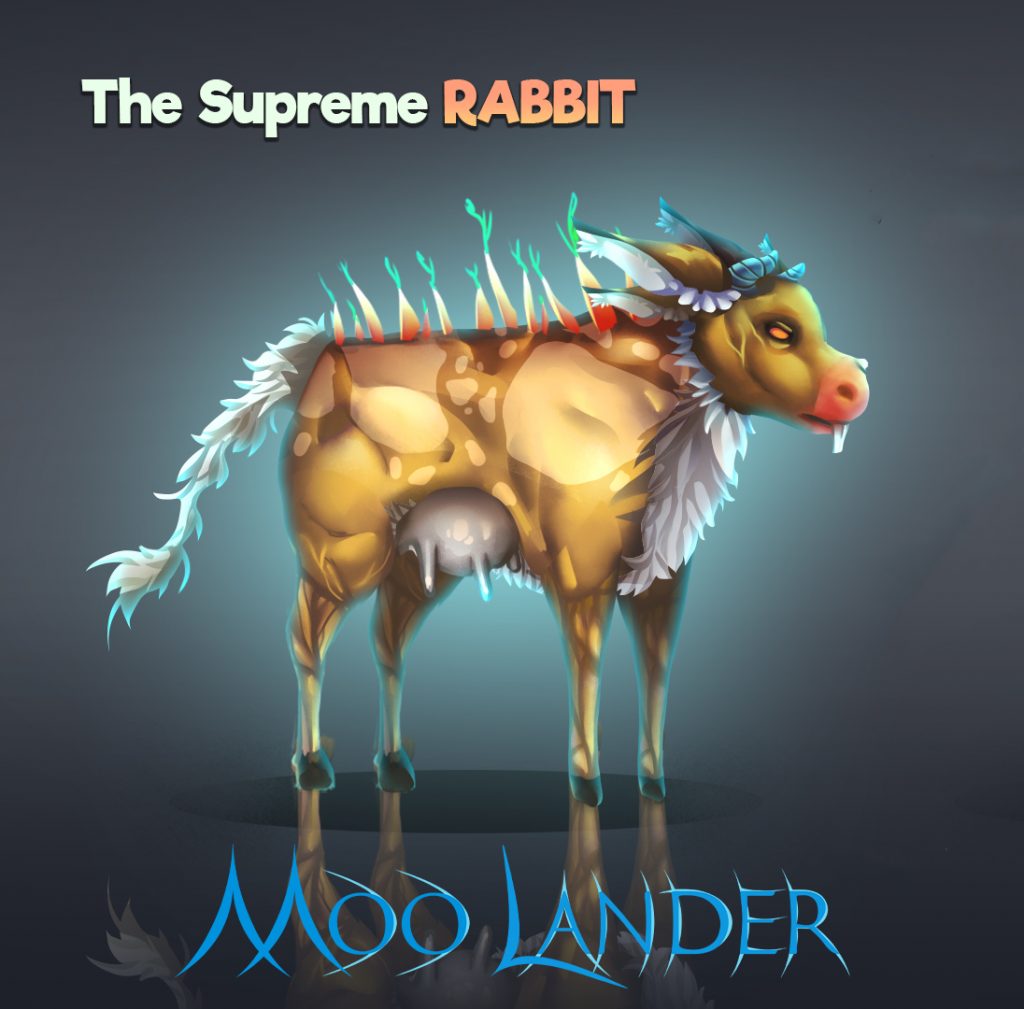 The Supreme Rabbit 
The odd nature of Mars has created its own peculiar food chain – if there's a Cowger, so then there must also be a source of food for this creature. It is the natural way of things – come The Supreme Rabbit! Able to jump twice as high, use exploding carrots and who knows what else?
But be extra careful, as this cow is closely followed by… other predators!
The Forest Wizard 
This cow has magic at her disposal! Maybe the milk has some degree of unnatural properties, leading to abilities, considered "magical".
The Forest Wizard will definitely put a (milk) spell on you, should you choose to pursue her for her precious milk!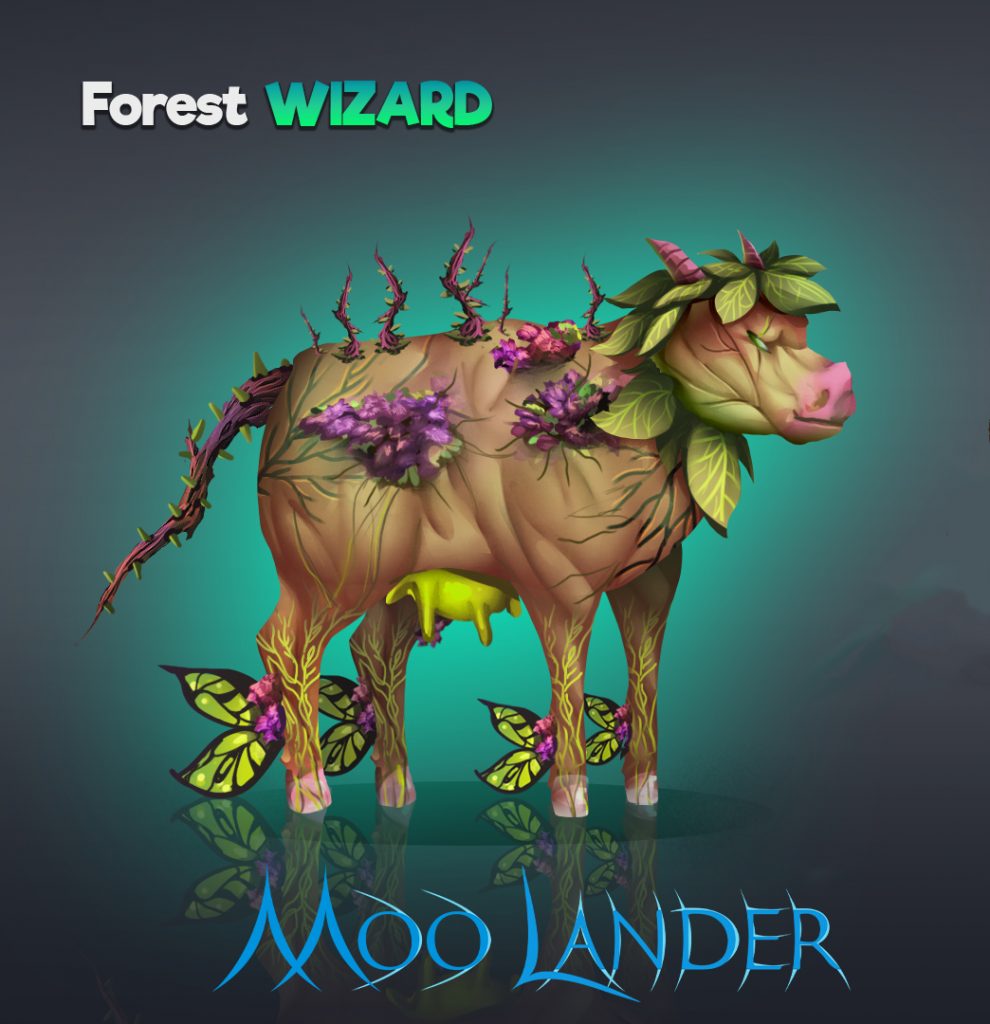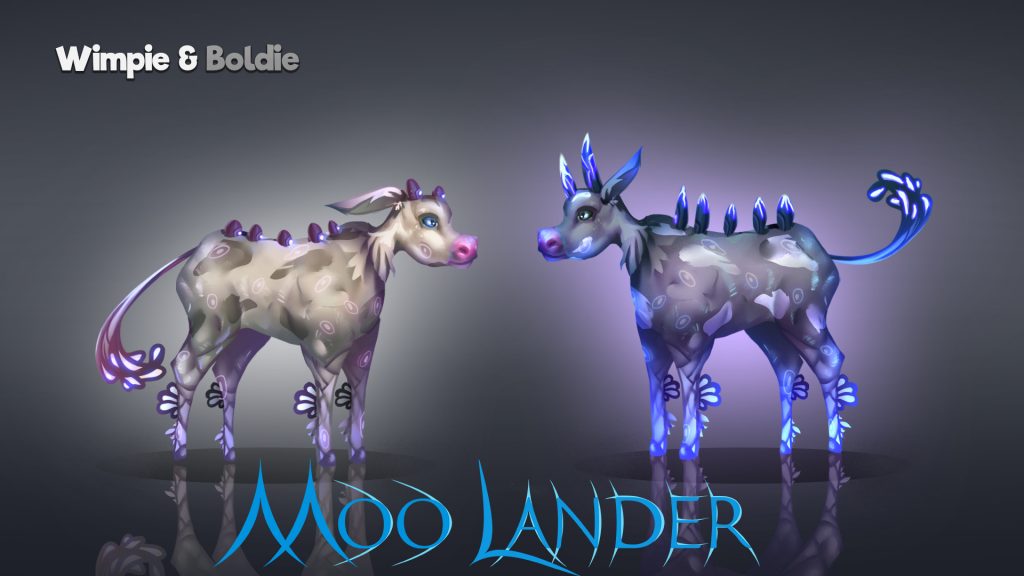 Wimpie and Boldie
These bovine brothers have all figured it out! One is a constantly scared Wimp, and the other has courage for two. So expect to be both attacked and deterred at the same time.
Adaptability is key against these two!
The CyberCow 
Who knows what bizarre experiments has this poor cow endured? But do not be fooled – The CuberCow has all the technology to defend herself!
Especially the tiny cow drones, launched from her back who protect and attack.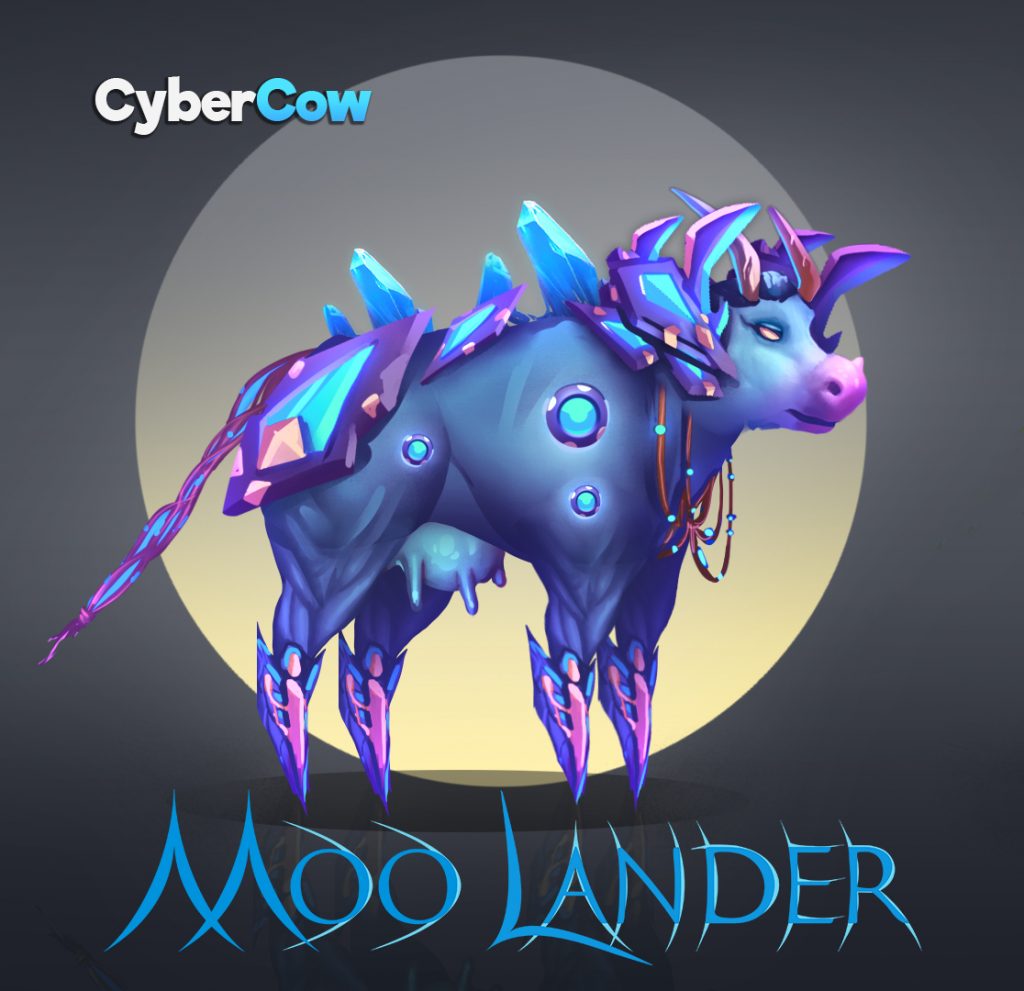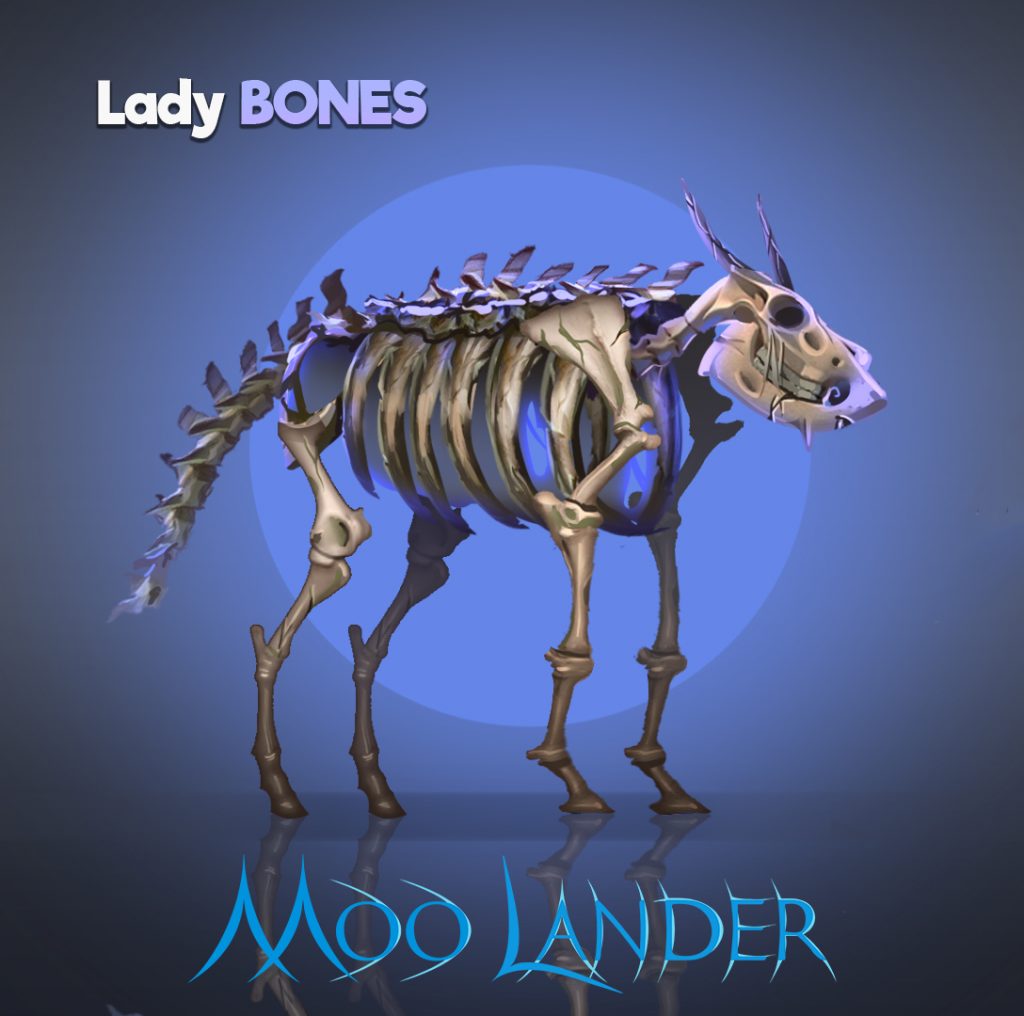 Lady Bones
Sometimes, a horrible cosmic necromancy transforms a random creature of the Mooltiverse, in this case – an Ancient Mighty Cow. Lady Bones is just a former shadow of herself, but that is not a reason to underestimate her.
When you hear the bones clanking from a distance, prepare for a tough fight!
The Dark Wizard
Dark milk is considered to be even stronger and more potent than its white counterpart, but it is ten times as rare. Only one Dark Wizard Cow is known to exist at all times in the Mooltiverse, but to what end – this is a mystery!
If you ever encounter one, prepare a long a hard fight.
.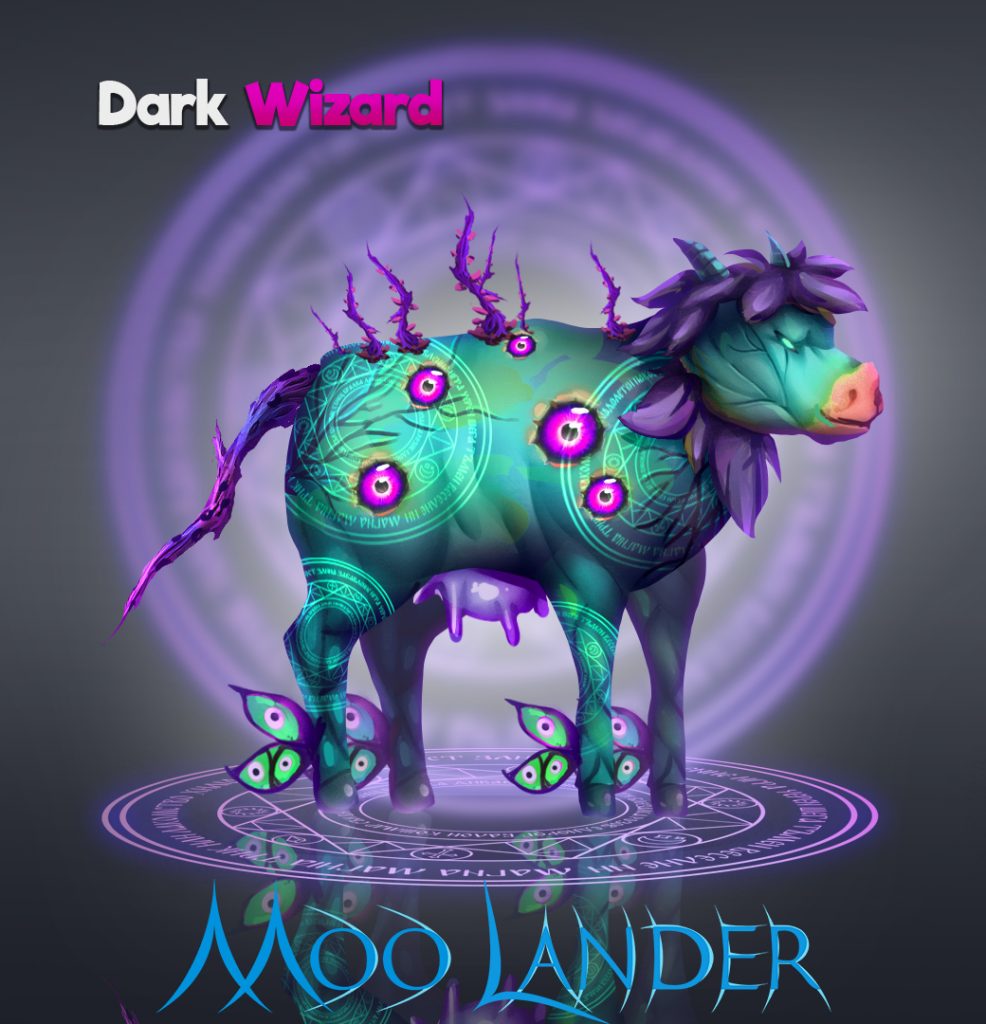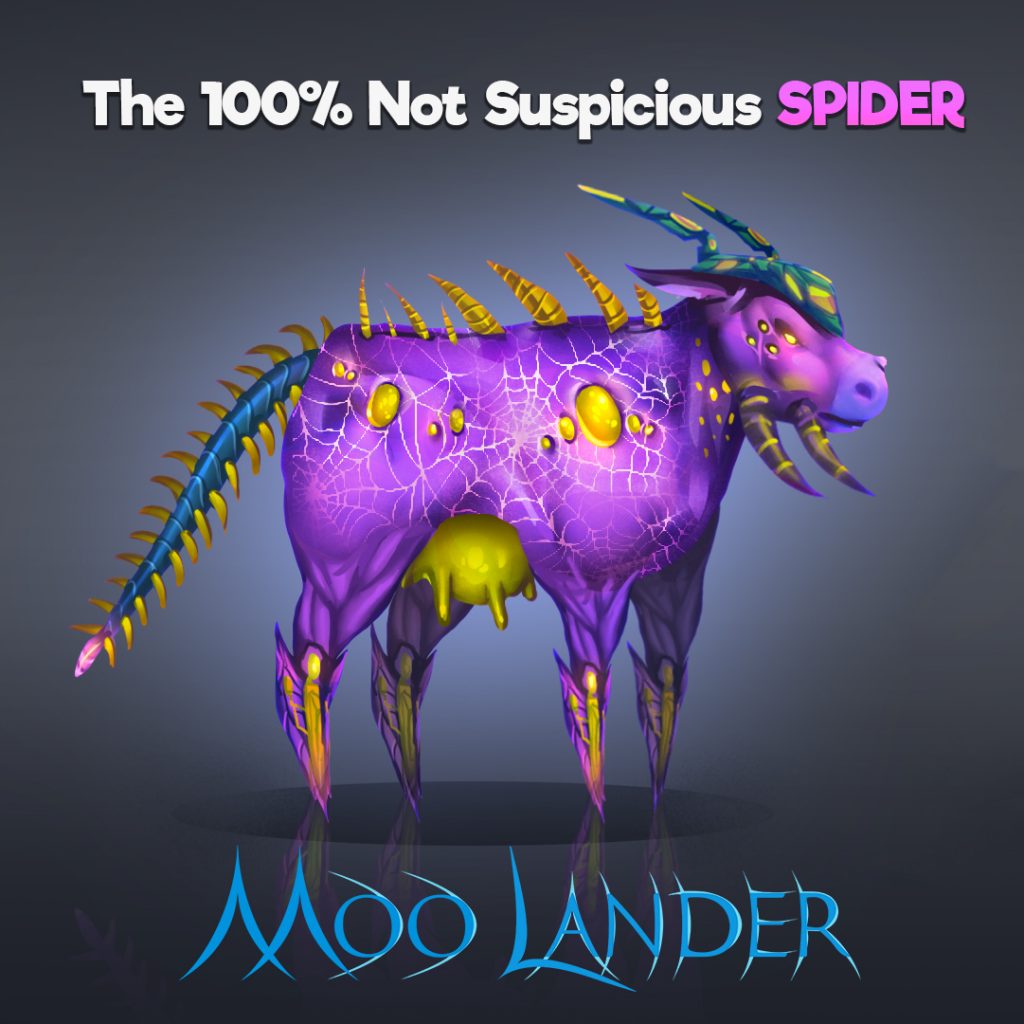 The 100% Not Suspicious Spider 
Another example of a most disturbing crossbreed, The Spider Cow is definitely very suspicious, with her own small spiderlings coming at you (and who knows what else).
We don't know how this Mighty Cow came to be, but at some point, it will be revealed.
Mrs Stalker
We believe this cow has had a little too close of an encounter with a Ground Stalker. This, naturally, resulted in a completely new breed of Cows who can spawn giant tentacles from the ground whenever stomping on the ground!
Beware the Stalker in the bushes…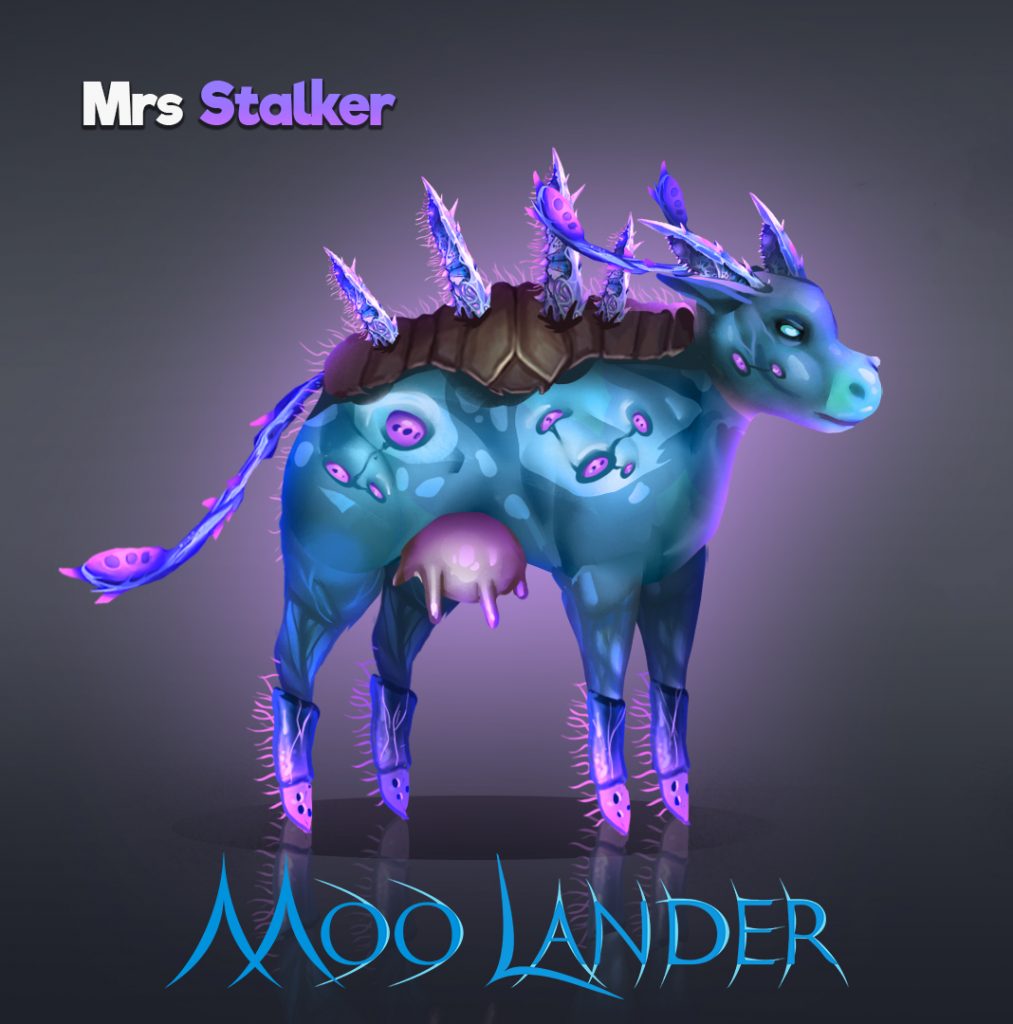 The Mighty Cow line-up is growing even larger as we speak, and who knows how many cows are going to be present for our full Moo Lander release. But the really cool and awesome thing is that you can play as every single one of these ladies in the various game's Mooltiplayer modes. If you are not the competitive type though, fear not – as these Ancient Mighty Cows are all in the single-player campaign as well!